About Clayton Industries
Servicing all of the Southeastern United States, Clayton Industries is in the business of producing quality metal fabricated parts with pin point precision. Whether its Braking, Spiraling, Bending, or Rolling, Clayton Industries can handle your project with speed and consistency.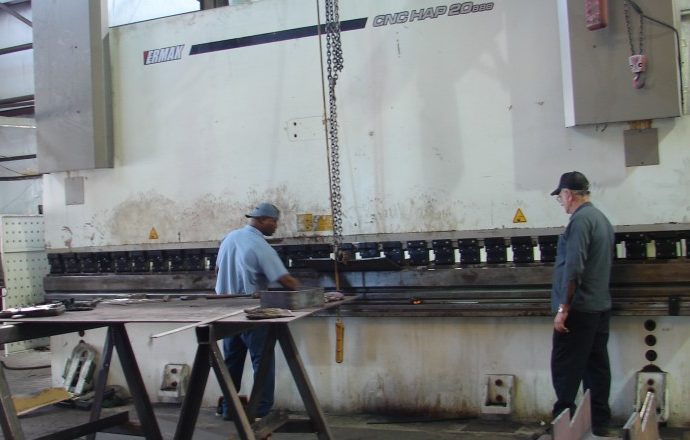 Clayton Industries excels in producing quality metal fabrication works. Our most demanded services revolve around rolled beams, angles, and...
Angle rolling or plate rolling, we can handle the job! With angles up to 8″ x 8″ x 1″ and 40″ beams and channels and plate roles up to 14′ long and 6 1/2″ thick.
Press Braking allows you to form custom shapes with metals. Clayton Industries has the capacity to Press Brake metals up to 40′  in width and 1000 tons in pressure.
Clayton Industries can bend bars, beams, and many other metal frames to meet your specific needs. We have specialized equipment to suit your job.
For creating that truly custom piece of art or metal staircase, we have equipment to create precise spirals based on your project details and specs.                                   
Get A Quote!
Use our detailed quote tool to expedite your work request!
Why Choose Clayton Industries?
We've had the opportunity to work with hundreds of small, medium, and large business throughout the Southeast United States, and have come to forge lasting relationships with many of them. We get continual feedback from our clients affirming that we produce consitent quality work. We can do the same for you.
How Long Will My Project Take?
Every project is approached individually with the customer's time constraints in mind. When quoting a job we try to have lead times accurately estimated with +/- 1 day.
How Do You Price Your Work?
Every quote is based on the quantity, size, material, and complexity of the project.
Contact us for a better understanding, or use our Get A Quote form to get a formal quote.